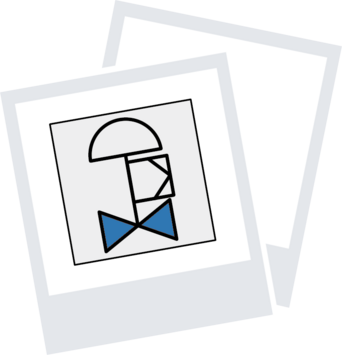 BR 10a - electric - ANSI
Valve style
Butterfly valve
USAGE

Throttling service
Low-pressure service
On/off service
Hygienic service
VERSION
ANSI
MEDIUM TEMPERATURE
-50 to 200 °C / -58 to 392 °F
SUPPLY
Electric
VALVE SIZE
NPS 4 to NPS 32

PRESSURE RATING
Class 150
Lining
PTFE
The valve BR 10a - electric - ANSI can be combinated with the following actuations:
Special features:
On request, SAMSON selects the actuator best suited for the valve and application.
Special features
Consisting of double-eccentric double-flange butterfly valve and actuator
DIN ISO 5211 interface as standard
8 to 12 mm M-PTFE lining
Lug-type and wafer-type bodies
Tight shut-off in both directions
Very wide control range
Low initial breakaway torque
PTFE V-ring packing loaded by disk springs on both sides
TA Luft
FDA compliance
Leakage requirements according to DIN EN 12266, API 598 or ANSI FCI 70-2-2006
Accessories
Lever
Locking facility
Air filters
Options
Stem extension
Adjustable packing
Linings of special compounds, such as conductive PTFE
Special shaft seals for high vacuum
Butterfly valve components made of special materials
Information
Certificates
Only up-to-date documents are shown in the product selector. Check the documentation site for a list of all documents available.
Pin product
Pin items on your list and contact us if you have any product-related questions.