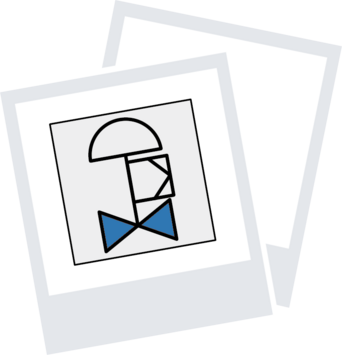 BR 14p - electric - ANSI
Valve style
Butterfly valve
USAGE

Throttling service
Low-pressure service
On/off service
Pressure swing adsorption (PSA)
VERSION
ANSI
MEDIUM TEMPERATURE
-20 to 180 °C / -4 to 356 °F
SUPPLY
Electric
VALVE SIZE
NPS 3 to NPS 16

PRESSURE RATING
Class 150 to Class 300

Lining
without
The valve BR 14p - electric - ANSI can be combinated with the following actuations:
Special features:
On request, SAMSON selects the actuator best suited for the valve and application.
Special features
Consisting of high-performance double-eccentric control and shut-off butterfly valve as well as actuator
DIN ISO 5211 interface as standard
Butterfly valve body made of steel or stainless steel
Lug-type and wafer-type bodies
Tight shut-off in both directions
Low initial breakaway torque
PTFE V-ring packing loaded by disk springs
TA Luft
Blow-out-proof shaft
Soft seal
Face-to-face dimensions according to DIN EN 558, Series 16 and API 609
Leakage requirements according to DIN EN 12266 (gas tight)
Options
Special face-to-face dimensions
Information
Certificates
Only up-to-date documents are shown in the product selector. Check the documentation site for a list of all documents available.
Pin product
Pin items on your list and contact us if you have any product-related questions.