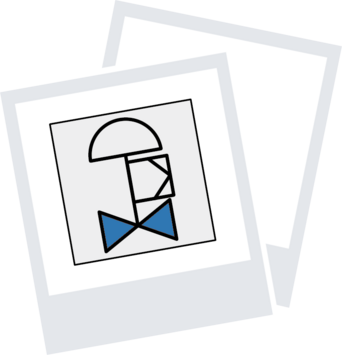 BR 26s - electric - ANSI
Valve style
Ball valve
USAGE

Low-pressure service
On/off service
High-pressure service
VERSION
ANSI
MEDIUM TEMPERATURE
-196 to 550 °C / -320.8 to 1022 °F
SUPPLY
Electric
VALVE SIZE
NPS 2 to NPS 32

PRESSURE RATING
Class 150 to Class 900

Lining
without
The valve BR 26s - electric - ANSI can be combinated with the following actuations:
Special features:
On request, SAMSON selects the actuator best suited for the valve and application.
Special features
Consisting of ball valve and actuator
Steel or stainless steel ball valve
Corrosion-resistant materials to withstand corrosive process media
DIN ISO 5211 interface as standard
PTFE V-ring packing loaded by disk springs
TA Luft
Blow-out-proof shaft
Fire-safe according to API 607
Face-to-face dimensions according to DIN EN 558 or ASME B16.10/API 6D
Flanges according to EN 1092 or ASME B16.5/API 6D
Leakage requirements according to DIN EN 12266 or API 598
Accessories
Lever
Locking facility
Air filters
Options
Stem extension
Calibrated seals
Special materials
Metal sealing system
Gaskets live loaded on both sides
Trunnion-mounted ball
Metal seal in the passage
Heating jacket
Double packing with test connection
Grooved flanges according to DIN EN 1092
Fire-safe version
Version for granulate
Modified sealing systems
Non-stick coating on the inside of the body
Cleaning boreholes and cleaning nozzles
Low-temperature version
High-temperature version
High-pressure versions
Information
Certificates
Only up-to-date documents are shown in the product selector. Check the documentation site for a list of all documents available.
Pin product
Pin items on your list and contact us if you have any product-related questions.